Not at The Swim School!!!!  We keep our indoor family pools 90 – 93 degrees year round.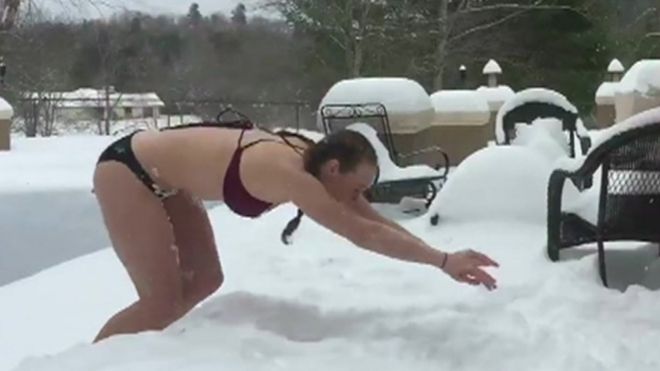 The huge blizzard that blanketed the US east coast kept most people indoors, but it also provided ideal conditions for "snow-swimming".
Competitive and amateur swimmers, not to be put off by the bad weather, found a novel use for the deep layers of snow which in some areas reached 40 inches (100cm), and posted videos of people launching themselves into the soft powder.
For videos of the fun see:  http://www.bbc.com/news/world-us-canada-35396402